Barksdale Has Australian Labradoodles
Ready To Go Home Now
Standards / Mediums/ Miniature Sizes Available
Male & Female Pups
Coat colors include: Chocolate, Caramel, Reds, Creams, & Sable
Barksdale Transports with its Concierge Service to most International Airports within the Continental United States.
Barksdale Australian Labradoodles are hypoallergenic, non-shedding and have a great social temperament. They make great canine and family companions!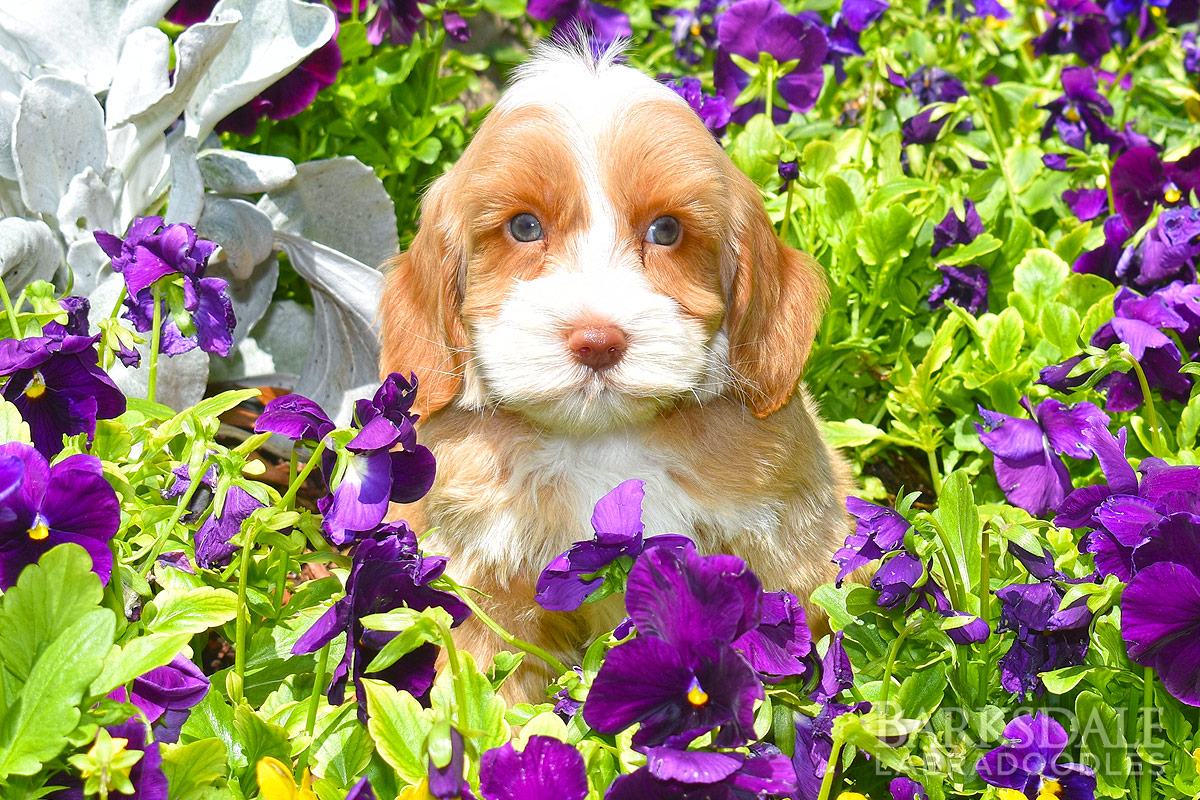 Welcome to Barksdale Labradoodles! Together with our Australian Labradoodles "We Strive To Make Families Happy"!
Our Australian Labradoodles & their Families live in many States & Provinces in the USA, Mexico, Canada, Italy, Netherlands, Romania, UK, Brazil, & Switzerland.
Alabama, Arizona, California, Colorado, Connecticut,Florida, Georgia, Idaho, Illinois, Indiana, Louisiana, Maine, Maryland, Massachusetts, Mississippi, Nevada, New Hampshire, New Jersey, New Mexico, New York, North Carolina, Ohio, Oklahoma, Oregon, Pennsylvania, South Carolina, Tennessee, Texas, Utah, Virginia, Wisconsin, & Washington. » Read more about us.
If you think dogs can't count, try putting three dog biscuits in your pocket and then giving Fido only two of them.
- Phil Pastoret
Barksdale Labradoodles | Australian Labradoodle Breeder
If you're thinking about adopting an Australian labradoodle, you need to go to a breeder. Here's what you should know.
Why Choose Australian Labradoodle Breeders?
Australian labradoodle breeders, on the other hand, know their stock from the time they're born. These professionals know about any health issues a dog may have had in the past, and may even know a thing or two about any issues the dog may develop in the future since the Australian labradoodle breeder know puppies' parents as well. Plus, they've been taking care of the dog since it was born, and have likely already started training them to behave.
But that's not all.
Australian labradoodle breeders can get you the specific breed of dog you want, and they can get it to you just as soon as a litter is old enough. They can also provide you with a purebred dog who may even be able to compete in competitions, and can even provide you with the necessary paperwork to prove the dog's pedigree.
Perhaps best of all, though, is the fact that you can contact your Australian labradoodle breeder if you have any questions, or need any advice when caring for the dog or if you run into trouble.
Essentially, Australian labradoodle breeders can provide you with the peace of mind you need when buying a dog. To learn more about our quality stock and how we've carefully bred only the finest doods, contact us today.